Building strength, stability and self-reliance through affordable housing.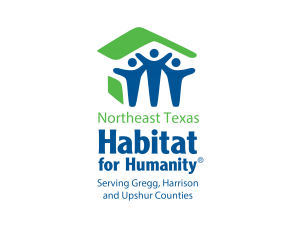 For Release May 21 2019    
                                                                                     CONTACT:
Northeast Texas Habitat for Humanity
LaJuan Gordon Executive Director
903-236-0900 Ext. 202   LHollis@netxhabitat.org
Northeast Texas in Gregg, Harrison and Upshur Counties
Northeast Texas Habitat is helping people stay cooler and healthier at home this summer. The Beat the Heat program provides delivery and installation of a window air conditioning unit and fans in lower-income households that do not have functioning cooling systems.  
Persons over age 60, individuals with chronic illness worsened by heat, households with children under age four and military veterans that have no cooling systems in their homes are encouraged to contact Family Services  903-236-0900 ext.204 to get more information.  Recipients are required to complete a brief application and pay a $20 partner cost share.  Habitat delivers and installs the unit and provides educational information on recognizing heat-related illness, unit maintenance, and tips to stay cool.
"Each year we hear the tragic stories of persons falling critically ill or dying from the extreme heat in Texas. We do not want any of our neighbors to become a heat illness statistic. According to the CDC, people over age 65, children under age four and individuals with certain medical conditions are especially prone to heat-related illness," said LaJuan Hollis-Gordon, Executive Director.  "Beat the Heat is designed to help those that are most susceptible avoid heat emergencies. Healthier, safer communities start with healthy residents.  And, helping our neighbors stay healthier in their homes is a  primary aspect of the Habitat mission. " she said.
The program begins on June 1 and is available until funds are exhausted. To apply call Habitat Family Services at 903-236-0900 ext. 204 or visit the Habitat office located at 905 McCann Road, Longview Monday – Friday 9am-5pm.
Northeast Texas Habitat for Humanity is a non-profit housing, ministry dedicated to eradicating the devastating effects of poverty housing. The organization was founded in Longview, TX in 1985 and expanded in June 2018 to serve Gregg, Harrison, and Upshur counties. Habitat assists in the areas of homeownership, home repair, home maintenance, and operates a ReStore. To learn more, to volunteer or to donate, visit www.netxhabitat.org  or call 903-236-0900 ext. 202.
####