Raisin' the Roof (RTR) is Northeast Texas Habitat for Humanity's biggest event of the year and supports our mission to end poverty housing and the devastating effects that it has on families. All of the profits from Raisin' the Roof help to fund our building and repair programs. Raisin' the Roof 2018 is scheduled Saturday, April 28th at Maude Cobb Convention & Activity Center. The evening features dinner, dancing, a silent auction and entertainment by the notorious Celebrity Waiters!
Will you partner with us this year as a 2018 Raisin' the Roof event sponsor?
Last year over 400 individuals partied with us and together we raised $60,000. This year, we have set our goal at $100,000.00. That will go a long way toward providing safe, decent homes for our neighbors! With your help, I know we can make it happen! In 2018, the average cost to build one home is $94,000. We have four families already working sweat equity and making down payment deposits toward homes. The typical critical repair costs about $6,000 per home and we want to repair twenty homes next year. We have included information outlining the various sponsorships available
here
. We have levels available ranging from $750-$10,000 which includes recognition benefits and tickets to attend the event! If sponsorship is not feasible for you this year, please consider purchasing a table or individual tickets and/or volunteering as a Celebrity Waiter. Tickets are $75 each, Tables of 8 are $525 and tables of 10 are only $625.
Click here
for tickets/tables. If you're interested in helping out, simply go to our Volunteer page and sign up!
Volunteer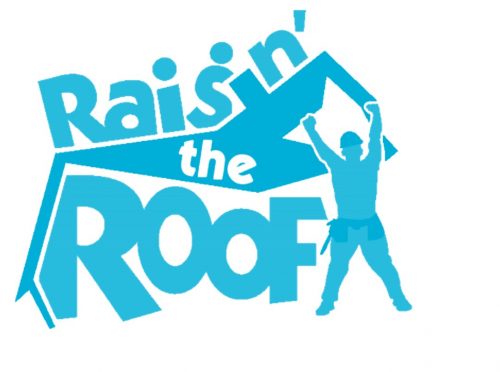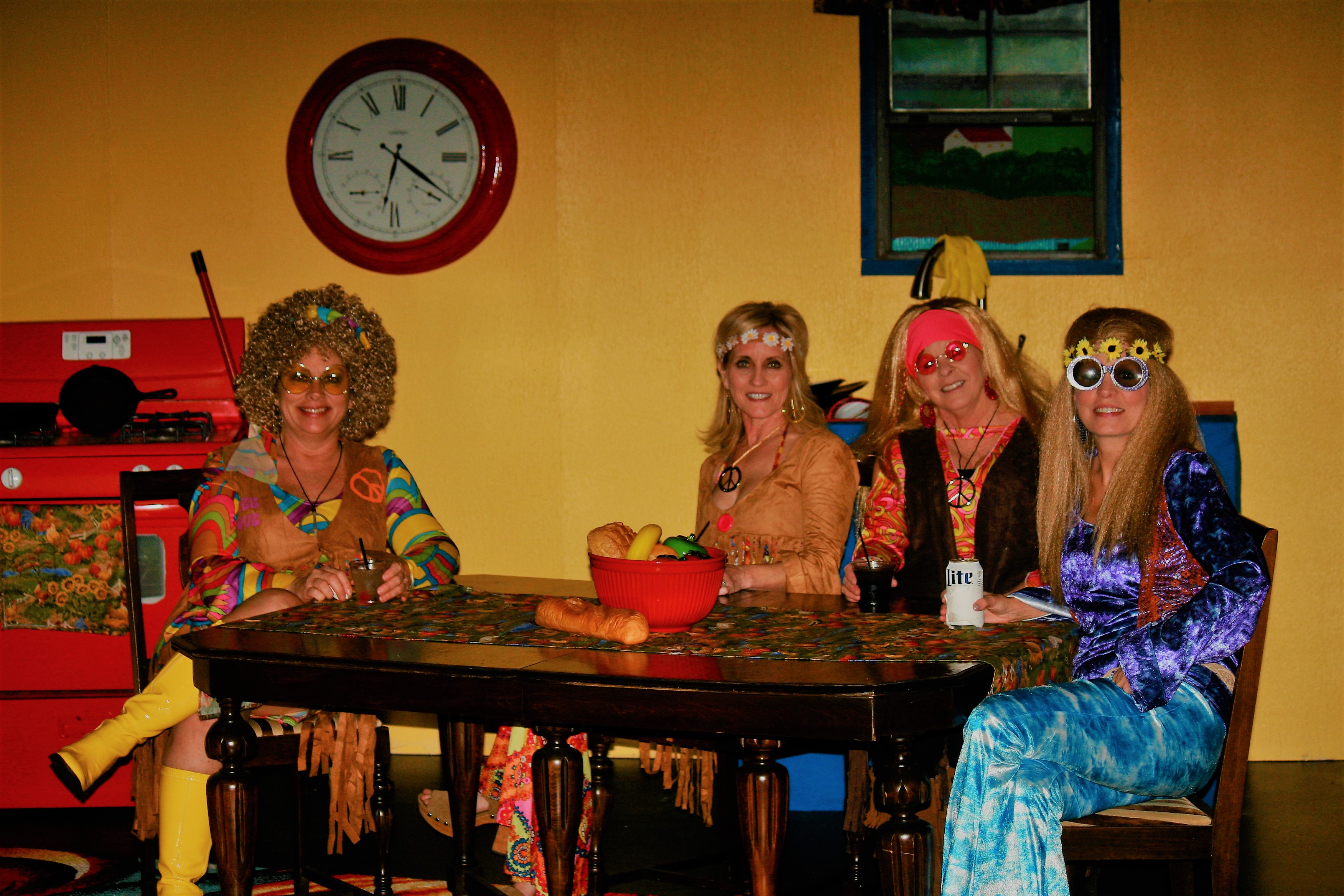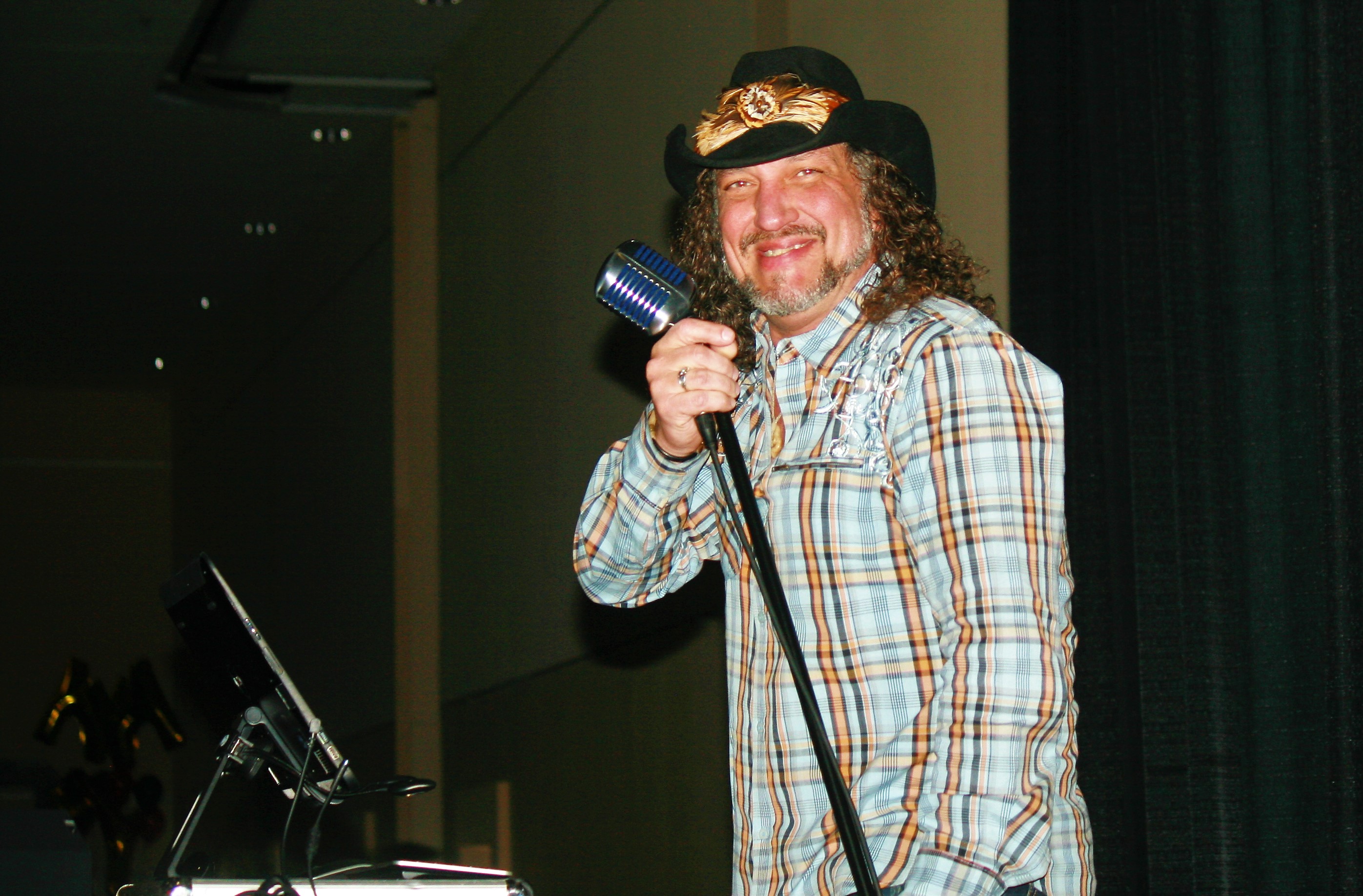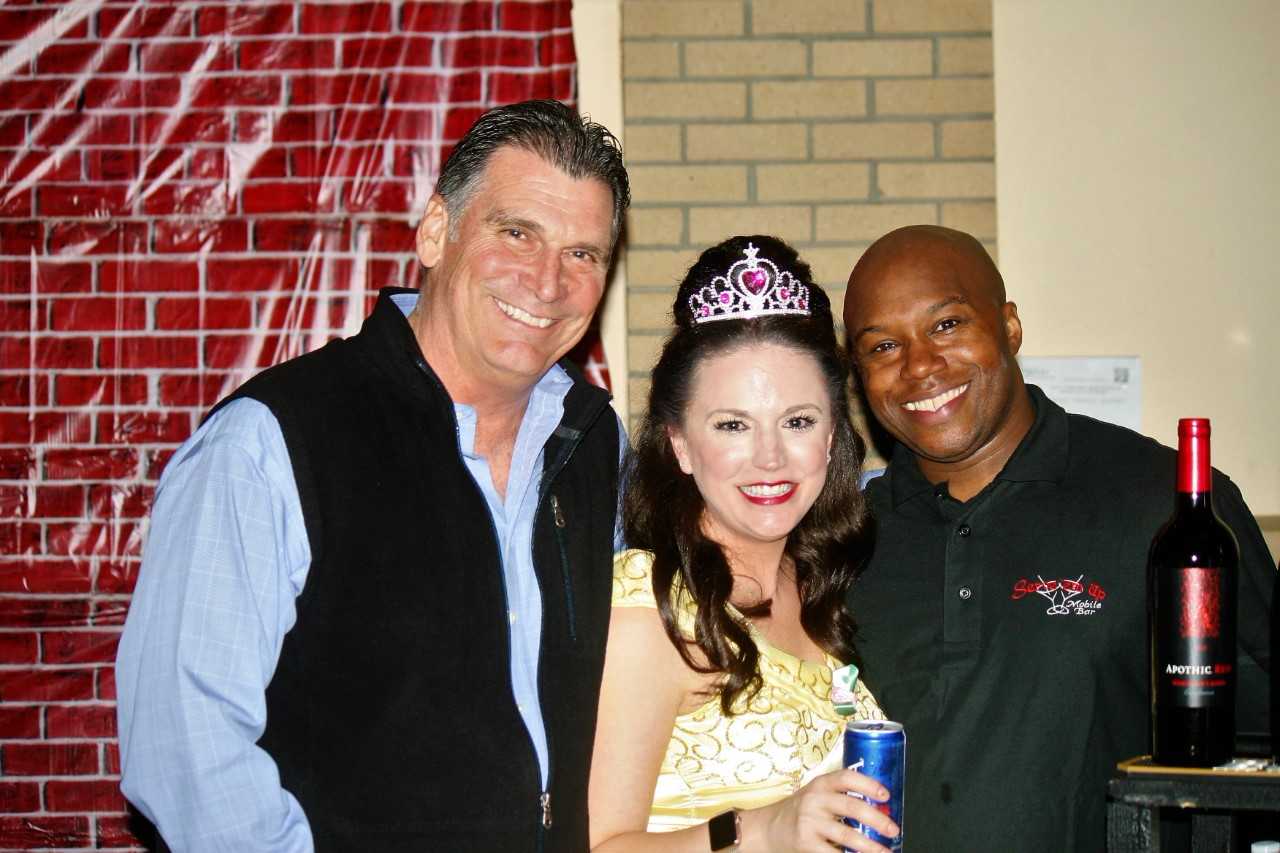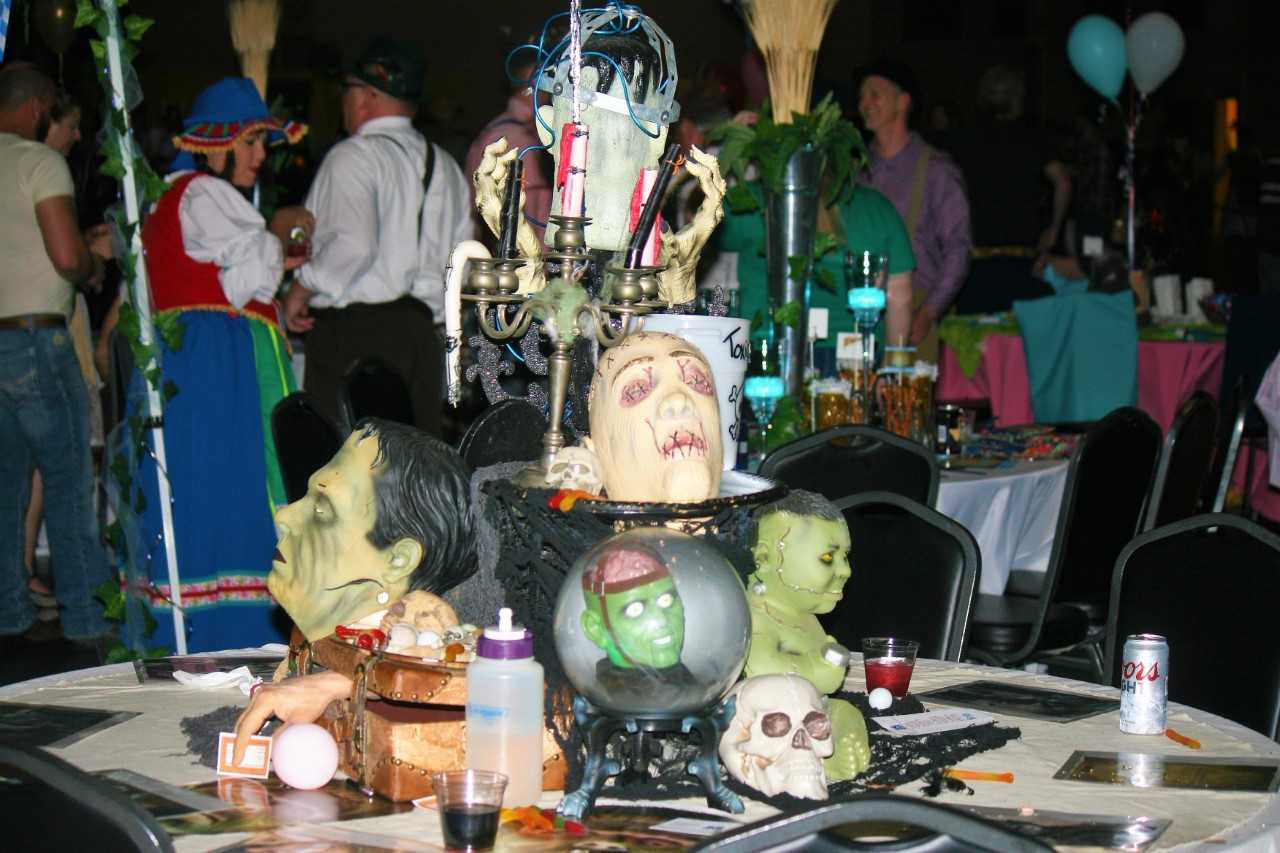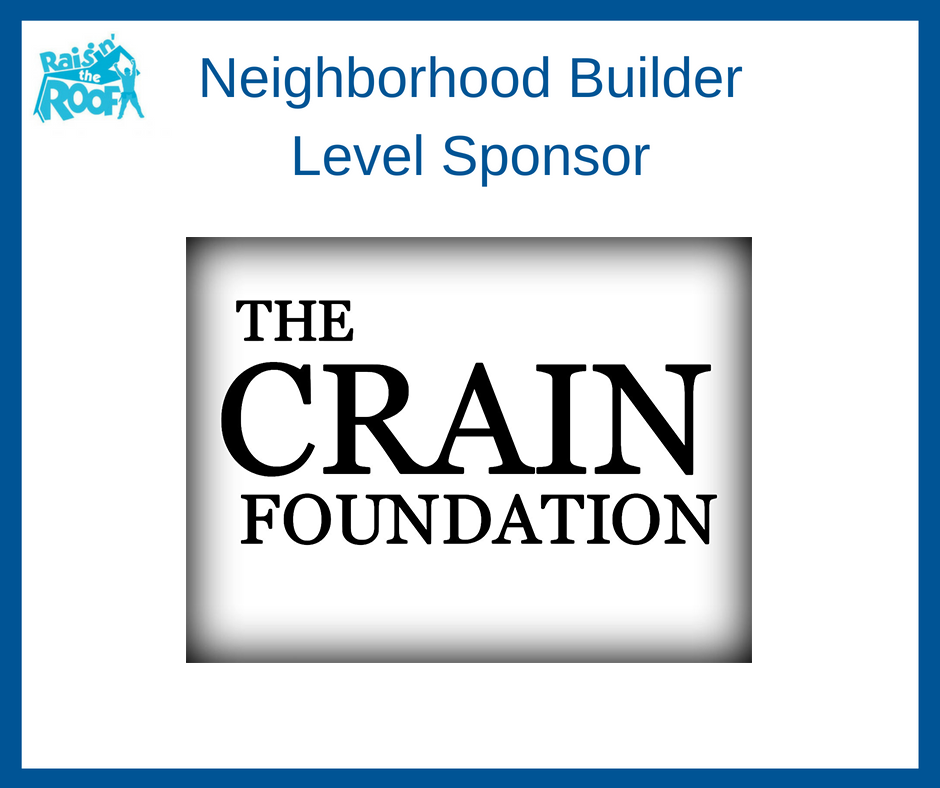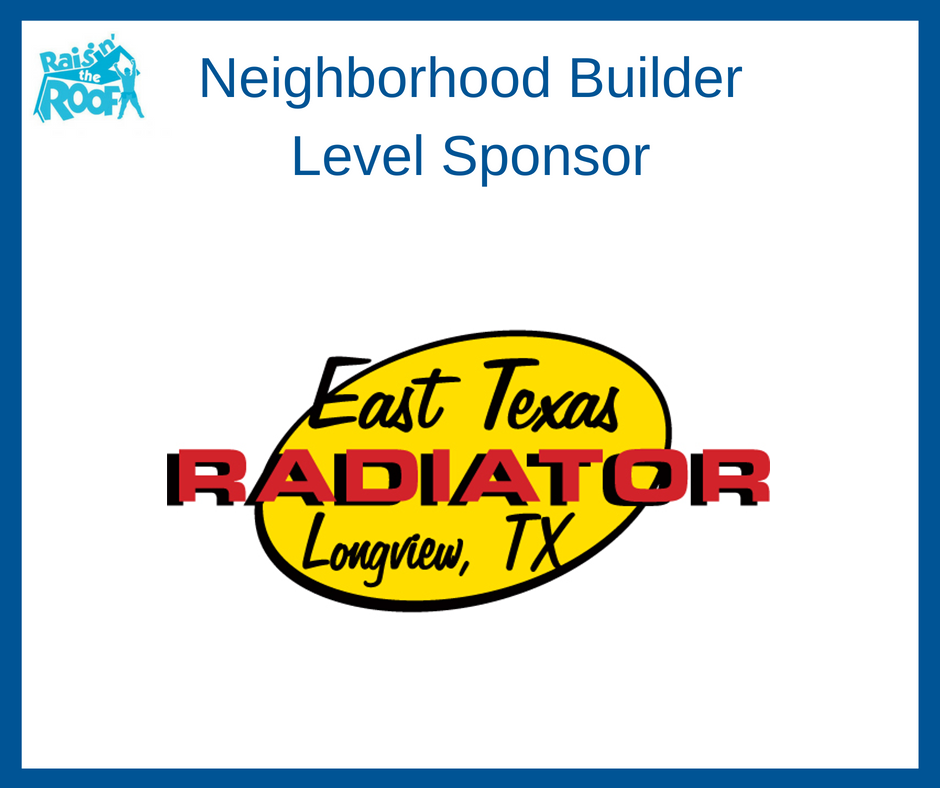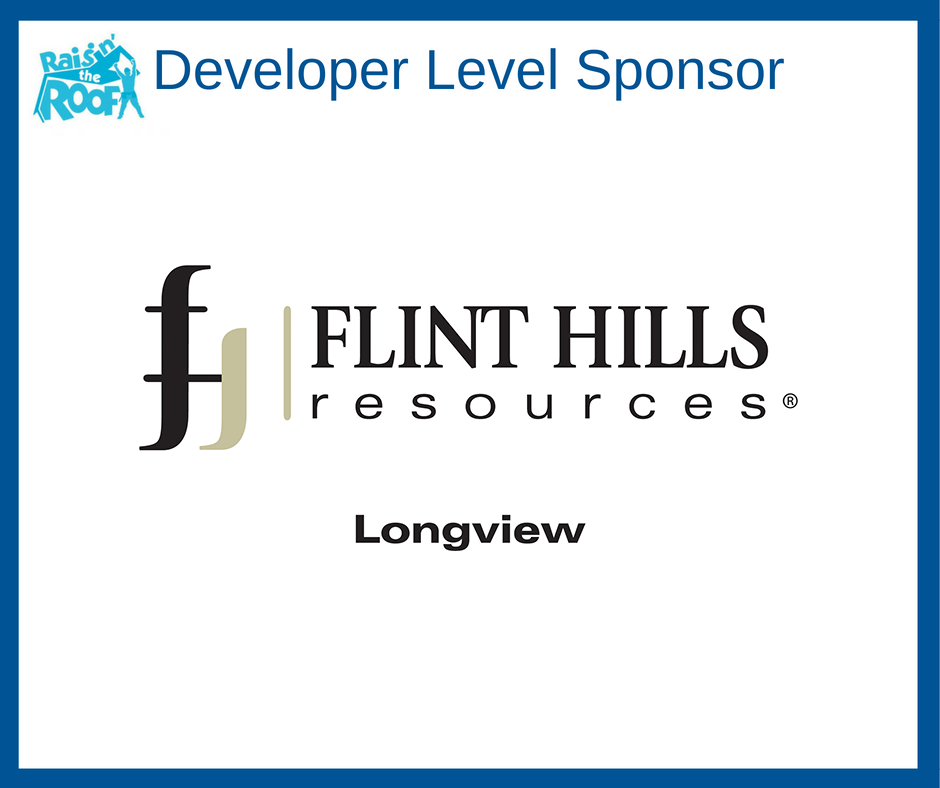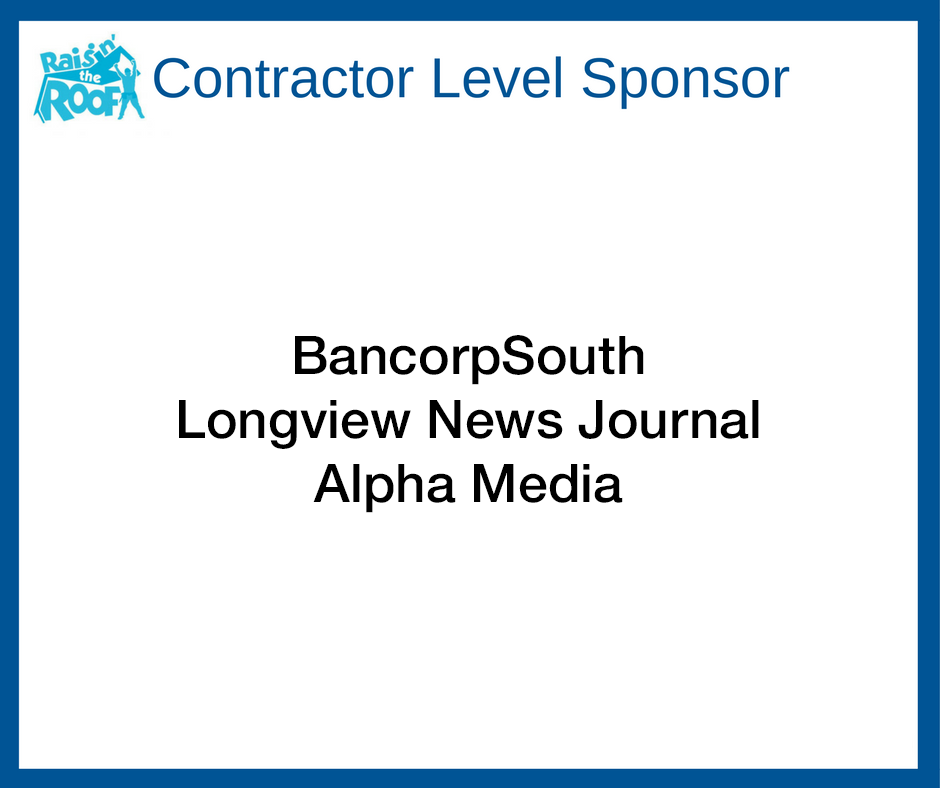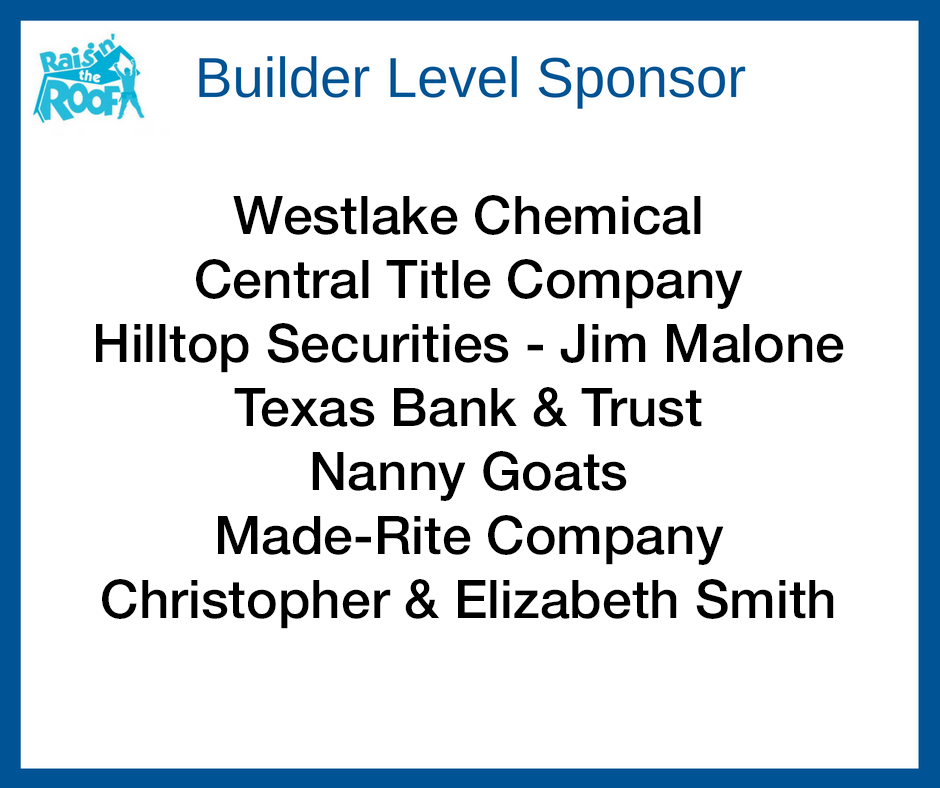 2018 Raisin' the Roof Winners
Rookie of the year – GraMer Real Estate Services – Annice Germon w/Sherwood Forest Hostess with the Mostest – Nanny Goats – Becky w/The Goat Garcon of Greatness – LNJ – Stephen McHaney w/Caddy Shack Dynamic Duo – Flint Hills Resources – Harmony & Chris Hall w/Medieval Times Dream Team of Delight – Bancorp Group w/Super Mario Flyin' Solo – AEDIFEX, LLC – Jannina Montano w/Disney's Coco Day of the Dead Double Trouble – Trademark &Texas Real Estate Executives w/Game of Thrones All my Rowdy Friends – Crain group w/Honeymoon in Vegas People's Choice – Citizens National Bank w/Basketball Fun
RTR Sponsor Opportunities
$10,000:
Neighborhood Builder
24 tickets to the event + Event recognition. Company name & logo on website & Facebook page. Logo/Name on Raisin' The Roof Home Construction Sign.
$5,000 – $9,999:
Developer
16 tickets to the event +Event Recognition. Company name/logo on website & Facebook page. Logo/Name on Raisin' The Roof Home Construction Sign.
$2,500 – $4,999:
Contractor
8 tickets to the event + Event Recognition. Company name on the Raisin' the Roof House construction sign.
4 tickets to the event + Event Recognition. Company listing on Facebook & website pages.
4 tickets to the event + Company listing on Event Recognition
Need More Tickets or Tables?
Tickets $75 each Table of 8 = $525 Table of 10 = $625
Artwork must be received by Noon, April 13, 2018
NETHFH makes no guarantee of inclusion of artwork received after the deadline. Please provide all content in electronic format to info@netxhabitat.org. NETHFH assumes no responsibility for the design, content, editing, proofing or reproduction quality of artwork provided by the sponsor.
We will appreciate receipt of your payment by April 2, 2018
P.O. Box 2551 Longview, TX 75606 Fax: 903-230-9726 LHollis@netxhabitat.org Reserve & Pay online: Click here