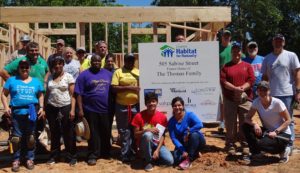 Northeast Texas Habitat for Humanity partners with low-income families who are living in inadequate, unsafe, unaffordable and/or overcrowded housing to build simple, safe and decent homes. The community provides volunteerism and donations in the form of construction labor, professional services, money and materials to construct the homes in a cost-efficient manner.
Future homeowners contribute 350 sweat equity hours working with community volunteers on the construction of new homes. A total 200 hours must be completed, by the family, prior to beginning the construction of their own home. Regardless of hours completed, the family is required to participate in all phases of the construction of their home and complete a minimum of 56 hours of homeowner and financial literacy education. Partner Families make a $1,000 down payment and pay home closing costs. Once completed the home is sold to the family with a long-term zero interest mortgage loan.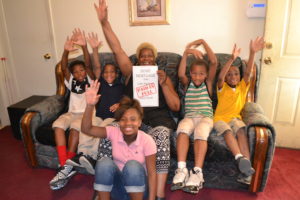 Mortgage payments supplement the operating costs of the organization.
The self-help homeownership process typically requires 12-18 months.
NETHFH holds orientation meetings and distributes applications one time each year (usually in the spring).
For more information: 903-236-0900 ext. 201 or familyservices@netxhabitat.org
Download Habitat Homeownership Information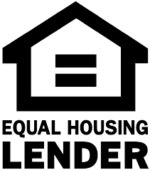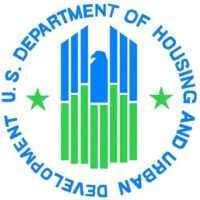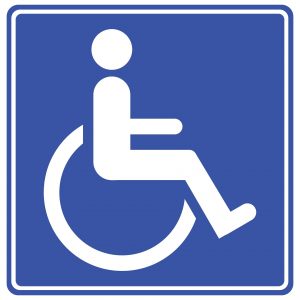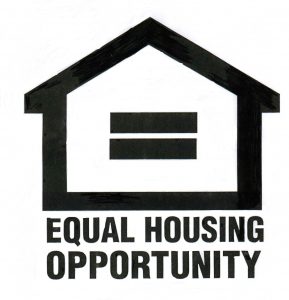 Since 2012, NETHFH has conducted a critical repair program that focuses on repairs in the owner-occupied homes of the elderly, disabled and/or U.S. Veteran. NETHFH defines a critical repair as any disrepair in the home that threatens the health or safety of the home's occupants. To date, NETHFH has completed 36 repairs. Roof and floor repairs and disabled accessibility are the most often approved repair.
The program is available to low-income individuals age 60 and up, individuals that are permanently disabled or an honorable discharged US Military Veteran
NETHFH accepts applications as funds are available.
For eligibility and application information: (903) 236-0900-ext. 201 or familyservices@netxhabitat.org
Download Critical Repair Application 2019-2020
Texas Veterans Commission website URL; (https://www.tvc.texas.gov/grants/)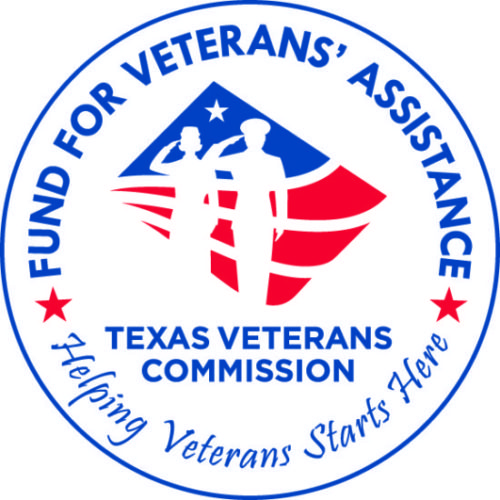 "This program is supported by a grant from the Texas Veterans Commission Fund for Veterans' Assistance. The Fund for Veterans' Assistance provides grants to organizations serving veterans and their families."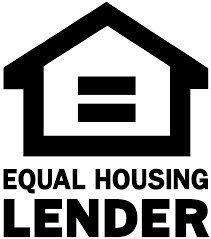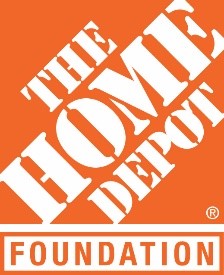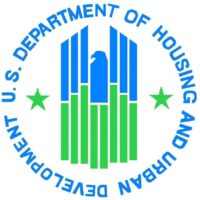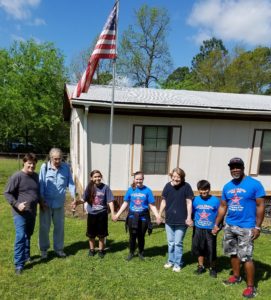 The Brush with Kindness program focuses on simple maintenance, light repair and beautification projects in the city. NETHFH utilizes volunteers and donated materials to help the disabled, elderly or very low income homeowners with projects such as yard cleanup, painting, landscaping, and simple repair. This program is ideally suited to civic organizations, churches and school groups that wish to complete a short-term (one day) community service project. This program is funded with volunteer labor, recipient investment of materials, equipment or labor and in kind donations and is available on a finds availability basis.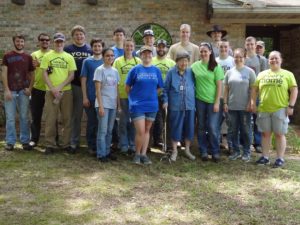 Download Brush With Kindness Application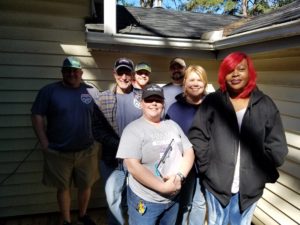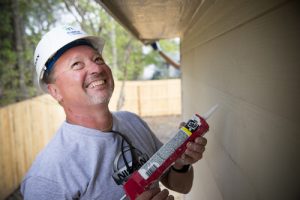 NETHFH relies on volunteers in every aspect of its operation.
Construction volunteers give more than 3,000 hours each year building Habitat homes and save the organization approximately $70,000.00 in labor costs. ReStore volunteers assist with sales, inventory, sorting and merchandising. Administrative volunteers donate clerical, graphic design, event planning and coordination and social media skills to the business operation. Board and Committee volunteers help to provide governance, planning and oversight for the organization.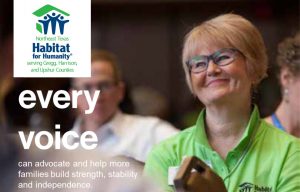 See below for volunteer contact information: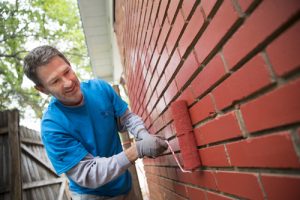 The Habitat ReStore is a retail outlet selling donated new and gently used building supplies and home products to the public at deeply discounted prices. It is operated as a fundraising program and also benefits the community by providing a means for lower income homeowners to purchase materials to maintain their homes at a significant cost savings
The store inventory includes donated products and a small percentage of wholesale purchase items for retail sale. The ReStore offers an array of products ranging from paint to windows, doors, flooring, appliances, lighting, home furnishings, electrical, plumbing and seasonal items.
Donations are accepted from building supply stores, contractors, businesses and individuals.
The ReStore has a small paid staff and depends heavily on volunteers for daily operations.
The ReStore is located at 907 McCann Rd. Hours: 9am-5pm Tuesday-Saturday. Phone: 903-212-8453
The ReStore also accepts aluminum cans, steel, and copper for recycling
For more information: (903) 212-8453 or Restore@netxhabitat.org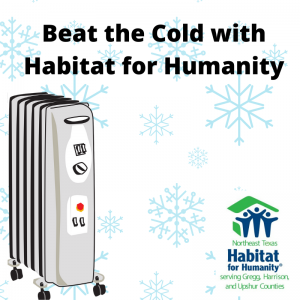 Beat The Cold! We have electric heaters available for Elderly, disabled and households with children under age 6 that do not have an operational heating system in their home. The program is available in all of Gregg, Harrison and Upshur Counties. A one-page application is required. Heaters are $5.00 each, with a maximum of two heaters per address. Call Family Services 903-236-0900 ext. 201 or visit our office. 905 McCann Rd Longview, Monday-Friday 9-5 pm or 401 S Alamo, Marshall Wednesdays 10a-4pm